Moving Tips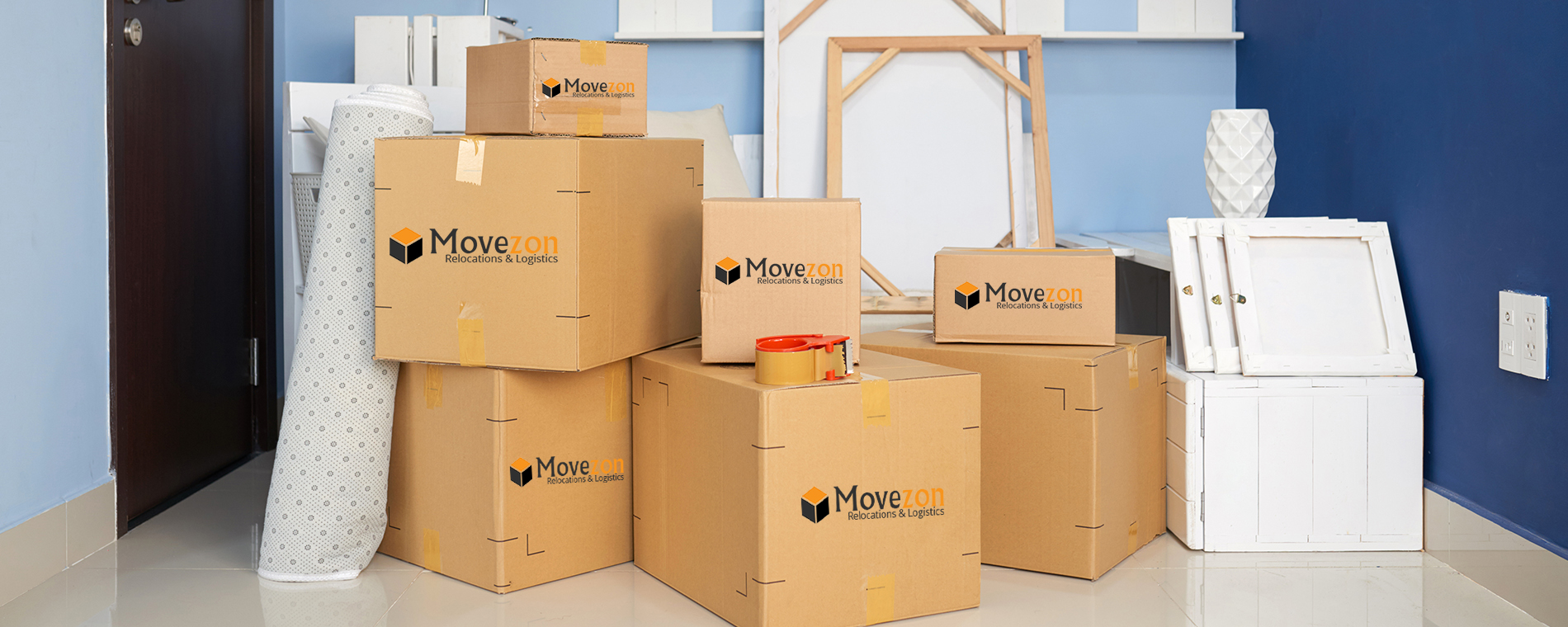 ---
What to do when relocating your household? Shifting is a tedious task, which demands lots of responsibilities to be completed from your side. It can be done in many ways like-

Moving With Family
Relocation involving family members should take into consideration the interest of every person present in your family. Dependent members: children, parents, spouse needs to be taken care of. Before moving you have to make sure that your kids' school or college, religious place and market place should be near to your destination for the convenience. Thus, it becomes the most demanding job. It is advisable to hire professionals to reduce your excess burden so that you can complete other pending tasks. Moving As An Individual

So now that you are moving alone, it will become more complex for you to pack and transport your goods from one destination to another. There would be no one to give you a helping hand. The process will become smooth for you if you rent a moving company. They will handle all the tasks, right from packing to unpacking, loading to unloading, dismantling to reassembling of your personal belongings.
Moving to a neighboring place
When you are relocating to a nearby place, you must, first of all, ensure that your destination is decided beforehand and that it is ready to be moved in. Hire a local packers & movers company who has enough standing in the market and competency to move you in the place you wish to.

Moving to a distant place
Moving to a distant place is a challenging task. Not only the task involves covering all the kilometers, but also making sure that the goods remain in strict supervision and do not get pilfered or damaged while they are being moved to the destination place. You are also required to be prepared with all the documents at your disposal so that the movement remains smooth and unhindered at all the times. Considering all the crippling barriers and the movement's intricacies, it would be a wise step if one hires professionals for this task. In this way, what all you will be left with is to take care of the new place's arrangement and acquisition, and everything else will be handled by the professionals.

Moving with a large or small consignment
The size of the consignment also matters a lot. The larger the size of the consignment, the more hectic is the job of relocation. So, before plunging into relocation, arrange your stuff, and it is advised to discard useless items before you could start arranging your stuff and ultimately, packing. This step is crucial as after this step, all you will be left with are sorted and important things to move.

Along with your pets & plants
It is very important to give equal importance to the movement of your pets & plants. Moving companies, like ours, render complementary pets and plant relocation services also, along with household moving, that to be expertly aided. So, always look for the company that extends its hand in moving your pets and plants.

Along with your vehicle
Want to move your car at the same time when your household movement is being executed? Well, MoveZon. provides you with the service of relocating your car as well as Household Goods at one go.

What all you should do when relocating overseas?
When you have to relocate to a foreign country possessing a completely different set of rules, regulations, custom and language, the difficulty level of such movement knows no bounds then. It would be wise if you seek expert assistance to tackle such a complex movement. When moving abroad, make sure that you:

Find a moving company with a global presence and competency Get the insurance of your goods to be transported, done Have sufficient currency of the country you are planning to move in Carry all the important documents like visa, passport, ticket, ID-card, license, admission letter, offer letter, etc.

How to Plan Your Move? If you are planning to relocate your home then there are some necessary steps and proper procedures that anybody can follow to make a move successful. Here is the guide to it: Find a reputed relocation company With the existence of many packing and moving service providers in the city, there are plenty of choices available out there but it is not imperative that the one you go for is genuine. Therefore, you have to check all the minute details of the company.
Research- A thorough background homework about the company, including website research will help you in understanding the company's profile before hiring them. It will be useful for you when you want to fulfill all your moving requirements Take Recommendations- Mouth of word suggestions are the greatest ways that can help you in finding reliable resources for you. With the advice from your neighbors, friends and relatives you will be able to fulfill this objective.
Check for Customers Feedback- The past experiences and kinds of projects that the company has handled can be verified from the reviews of their valuable clients. The evaluation of reviews can be done by checking online platforms like-Glassdoor, Mouthshut, Blog Hubspot, Review Tracker etc. or on their official website.
Get in Touch- Once you are totally convinced with the company, after that you can contact them via call or ask them for the meeting in person to discuss your project before booking them. In this way, you will get a clear picture of the types of packaging and moving material they use particularly for your process.
Compare The Prices- As there is a gradual increase of packing and moving companies, so you have to be a little careful about the prices of your services while choosing them otherwise, they will not fit into your estimated budget. Thus, taking the quotes from 4-5 companies and then finalizing the best deal will turn out to be the right decision. After completing all the above steps, hire them for the movement.

Select Your Moving Date After finalizing your company, the next thing to do is fix your date of shifting by contacting them. Ask for their availability and then start working according to your plan. Once you are done with all the necessary arrangements then you can confirm them to visit your home to do the rest of the things associated with packing and moving.

Process Followed By Packers and Movers With the help of their inventory list, they will first do the pre-move survey at your place to provide you with a quotation for a comfortable movement further. Then wrapping of your personal belongings is done by using bubble wraps if there are any breakable items and other electronics.
Next step is the packaging of all the dismantled items such as furniture and electrical appliances using specialized packaging material. If you hire MoveZonPackers and Movers then we use Fabric Sheets and Corrugated Sheets that give cushiony effect to your expensive goods so to avoid any damage during transit. Special LED/LCD boxes are used to pack your television so that its screen does not break from jerks and jumps during transportation. Safe and secured transportation will be done from origin to the destination place. Furthermore, unpacking and unloading of your household items are done at your destination place as per your demands.
Re-arrangement of your belongings. Remember there are separate charges for disassembling, loading, unloading, unpacking and rearrangement of the commodities. So you have to talk beforehand at the time of hiring the packing and moving firm.
What are your responsibilities even after hiring a moving company?
As an assured customer, you have to perform some of the roles from your side too so that you can have a satisfactory movement at the end. Some of these are discussed in the section below:
Prepare all your personal belongings for packing and moving
Sort all the commodities based on their categories, for instance- fragile or heavy-weight Check with your final moving date and confirm it with the company
Keep a continuous check on the status of your movement
Intimate your service provider on time if you wish to change your moving schedule Always keep in touch with your Shifting Coordinator
Make sure that you have everything set at your destination place so you are ready to settle after you receive your consignment
Check the condition of each box when arrived at the destination
In case of damages are caused to your consignment, click pictures of the damaged items and send it to the moving company for easy claim settlement

How are the prices for your movement decided?
Whether you are opting for a short or long-distance shifting, the moving costs matter a lot to you when you have already planned to hire a service provider by your side. The professional packers and movers will charge you based on the following parameters- Size of the consignment
Amount of goods
Distance between origin and destination
Number of people involved in the movement
The law of property to where the consignment is moving Transportation mode
The extent of vigilance required in the movement
External factors, including social or political
Any taxes such as RTO, toll, road, service, GST

How much time it will require to complete your movement?
As you know that shifting is a lengthy and time-consuming process, there is a possibility of delay in the goods delivery from your expectation. There are some factors on which your relocation depend upon-
Right Planning of your Schedule
Distance to be covered between two locations
Destination place to where your goods need to be transported
Mode of Transportation Used
How to check whether your moving company is authentic or not? When you have hired packing and moving service provider, it becomes your responsibility to verify the company you have chosen so that in the end you do not have to regret your decision. Here enlist below are some of those features-
License and permit they hold for doing the packing and moving
Experience and projects handled
Presence of their identity in the market
The network of operational branches in origin and destination location
Quality of packaging supplies used by them
Manpower along with skills and training
Types of vehicles and carriers used for transportation of goods
Innovative techniques used by them to tackle any moving issue
Cost of their services they quote
Additional benefits apart from their key services
How to ensure that your movement is in safe hands?
Whether you want to shift household or commercial goods, your main concern is their safety during transit, which is why you should ask to your packing and moving service provider about their way to carry out the whole process. Enlisted below are few of these points:
Quality of Packing
The extent of care shown to your variety of goods such as- Breakable items (Glassware, Crockery) Electrical Appliances
Clothes
Books and other study material
Furniture and furnishings
Techniques for handling religious items with purity and reverence
Special attention to the commodities of expensive value

What is the best time to plan your move?
There is no specific answer to the above question because it depends on your demands when you want to move out and settle to a new place. You can book your consignment throughout the year; however, it becomes your duty to check with the company if they will provide you with their services when you need them. You have the power in your hand for deciding on the process. For your information, the best times are just after the summer holidays and late springs when most of the moving companies are available.
It is recommended not to plan your move during monsoon or festive season otherwise you will be charged a little bit more than the actual rates.

How can you get rid from your unused items? While collecting your goods for packing and moving from one door to the next, de-cluttering the extra items from your place is a perfect idea to downsize the number of commodities in a single moving trip. It will be useful from the point of saving your financial expenses too. This exercise will also help you in earning some money that you can use in future in the process. There are many ways to get rid of it-
Selling unwanted things online
Donating it to the needy
Asking your neighbors to buy the items from you if they are in good condition
Up-cycling or getting them repaired at the respective dealers
Trashing all not-required articles in the dustbin

"How are my Mandir/Gurudwara items and my God/Goddess pictures and idols are protected during shifting?"
Whenever our team of packers is packing your Mandir or God/Goddess idols, special care is taken throughout. Hands are washed before packing and a "Mandir Sticker" is pasted on the carton. Mandir items are dealt supremely at the time packing and moving and get loaded in the last. Similarly, while unpacking, this is the first carton that is opened up. The packer will wash hands, take off his shoes, ash the area where Mandir is to be installed and after getting assured of maintaining the level of sanctity, idols are then all placed in Mandir with great reverence.